Get Ready for Winter - Reliable Used Cars for Sale in Melrose Park, IL

With the looming winter months, it is important to take home an automobile that thrives when faced with slippery pavement. Fortunately, we have exactly that when you drop by Car Credit Center to tap into our host of pre-owned used models! All that you have to do to take a few out for test drives is swing by our location at 2250 Mannheim Road in Melrose Park, IL!
Winter Models
With the treacherous weather conditions that we experience here in the Midwest, it is important to find a vehicle that comes equipped with enhanced driving systems and is prepared to grip the pavement with every cornering maneuver. We make finding these models a breeze when you double-click the Inventory dropdown at the top of your screen. Once that is accomplished, you will immediately be redirected to a page where you can start sifting through our rides at your own pace. To unveil models that boast AWD or 4WD, click on the corresponding checkboxes beneath the Drivetrain dropdown on the left side of your screen. After that, feel free to find a few that spark your curiosity! You will be happy to learn that we showcase compact, midsize, and full-size rides, and your choice depends on which vehicle makes the most sense for your daily travels!
One-Owner Vehicles
At Car Credit Center, we understand that many of our clients want to take the reins of a pre-owned model without sacrificing a quality driving experience. We make that feat attainable by playing host to plenty of one-owner rides. These have all only been possessed by one sole driver, and some of them have even been previously leased. This means you will be able to tap into some of the latest driving advancements to land on the market! When they arrive at our location, they also go through extensive testing to ensure that they are built to last for years to come. So, if you are looking for a vehicle that you can count on for the long haul, then consider diving into this highly regarded class of rides.
Finance Tools
If you want to limit your time spent at our location, you can begin the purchasing process before you walk through our doors by tapping into the tools found beneath the Finance dropdown at the top of your screen. Here, you will find the Get Pre-Approved tool that will allow you to receive your green light in three quick steps. We won't ask for your DOB or SSN, and it will not impact your financial standing. Once you are ready to move forward, you can move on to the online Finance Application. Once we receive your submission, we will get to work on your loan options, so we can have a few ready for you when you walk through our doors.
You can get ready for winter - reliable used cars for sale in Melrose Park, IL, here at Car Credit Center during our accomodating hours. This way, you can grip the roadway at all times whenever there is a blizzard!

Sales Hours
773-918-3980
| | |
| --- | --- |
| Monday | 9:00 am - 9:00 pm |
| Tuesday | 9:00 am - 9:00 pm |
| Wednesday | 9:00 am - 9:00 pm |
| Thursday | 9:00 am - 9:00 pm |
| Friday | 9:00 am - 9:00 pm |
| Saturday | 9:00 am - 6:00 pm |
| Sunday | Closed |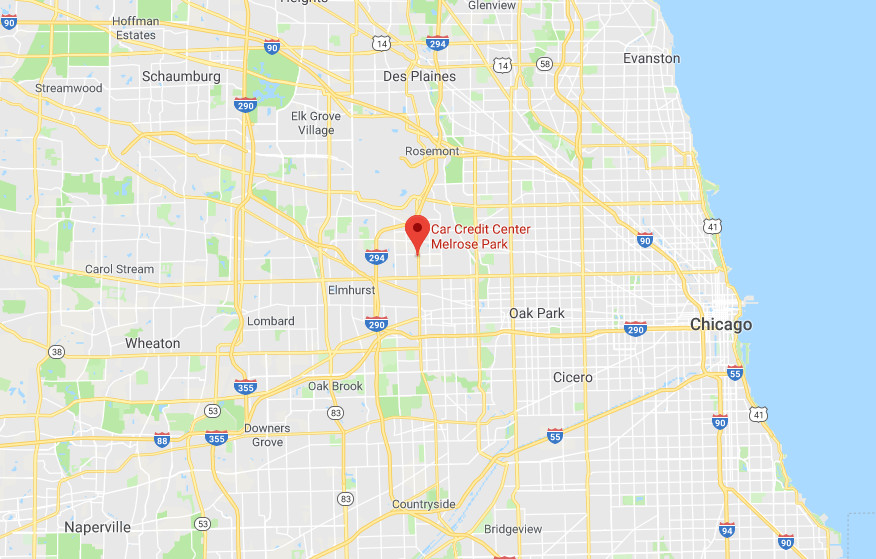 Testimonials
GOOGLE
8-5-2020
GOOGLE
8-5-2020
GOOGLE
8-3-2020
GOOGLE
8-1-2020
GOOGLE
7-28-2020
GOOGLE
7-25-2020
GOOGLE
7-25-2020
GOOGLE
7-24-2020
GOOGLE
7-19-2020
GOOGLE
7-17-2020
GOOGLE
7-16-2020
GOOGLE
7-15-2020
GOOGLE
7-14-2020
GOOGLE
7-12-2020
GOOGLE
7-9-2020
GOOGLE
7-7-2020
GOOGLE
7-4-2020
GOOGLE
7-3-2020
GOOGLE
6-30-2020
GOOGLE
6-29-2020
GOOGLE
6-27-2020
GOOGLE
6-26-2020
GOOGLE
6-25-2020
GOOGLE
6-23-2020
GOOGLE
6-23-2020
GOOGLE
6-22-2020
GOOGLE
6-20-2020
GOOGLE
6-20-2020
GOOGLE
6-19-2020
GOOGLE
6-16-2020
GOOGLE
6-15-2020
GOOGLE
6-13-2020
GOOGLE
6-6-2020
GOOGLE
6-6-2020
GOOGLE
6-5-2020
GOOGLE
6-5-2020
GOOGLE
6-5-2020
GOOGLE
6-4-2020
Read More