The Original Car Credit Center 7600 in Chicago, IL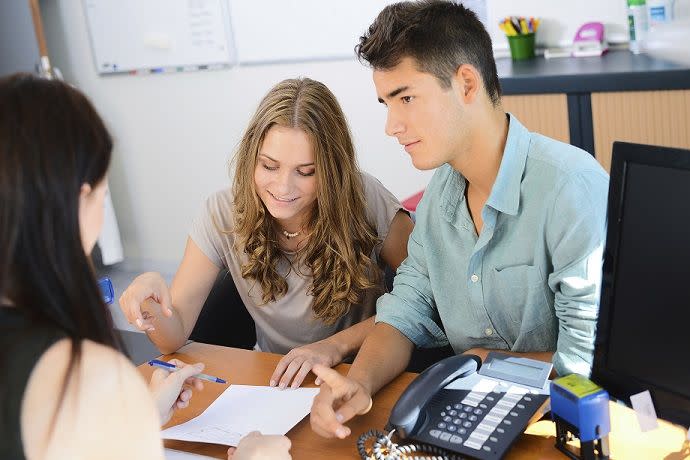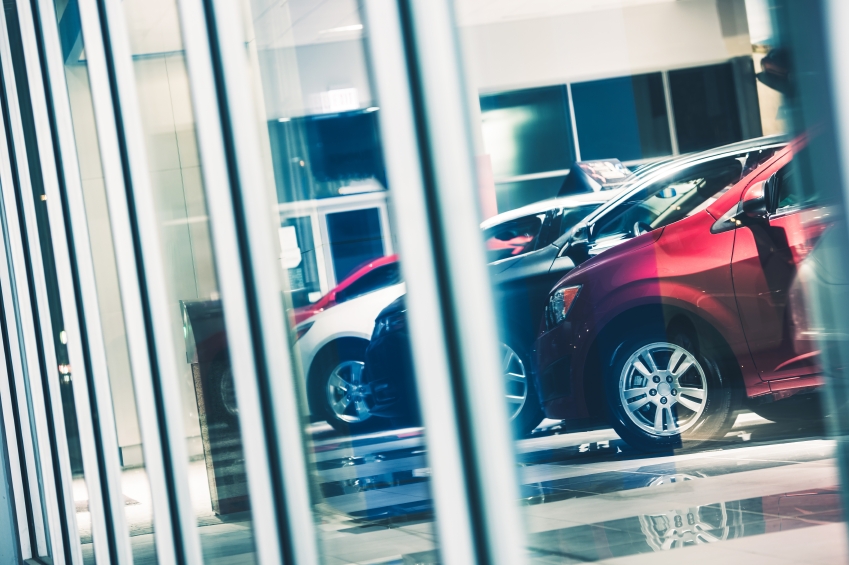 For the past 70 years, we at Car Credit Center have become a staple in Chicagoland, making it our goal to bring a top-notch automotive experience to the area. Whether you are in the market for a premier pre-owned driving option, need help with the financing process, or simply want to get your research started ahead of time, we are here to lend a helping hand. To learn more, swing by our location at 7600 South Western Avenue in Chicago, IL!
No-Pressure Environment
We understand that perusing the market for the automobile of your dreams can seem like a tall order at first glance. That is precisely why we have a team of expert representatives that are prepared to point you in the right direction so you can secure a model that adheres to your driving and financial restrictions. There is a reason why so many drivers have trusted us for so long with their automotive ventures! When you stop by, you will be greeted with a smile and we will meet with you one-on-one to discuss your goals, interests, and needs while behind the wheel. If you already have a couple of driving options in mind, you can test drive all of them to your heart's content. Even after you leave in your new-to-you model, you can always come back if you have any questions or are looking to upgrade.
Inventory
Most used car dealers subject their clients to a host of unwanted driving options. We at Car Credit Center are here to change the narrative by introducing you to the cream of the crop. In fact, we carry a few different segments that are like-new, and put a premium on quality and reliability. For instance, our One-Owner vehicles are exactly as their name entails, and have typically been previously leased so you know you are getting your hands on a driving option that you can trust for the long haul. To get your search started, head to the top of your screen and double-click the Inventory dropdown. After that is taken care of, you will be redirected to a screen filled with all of the vehicles that we currently have in stock. We understand that this can be a bit overwhelming at first, which is why we include the Narrow Your Search tool on the left side of your screen that allows you to earn a cultivated listing by inputting your preferred year, make, model, and more!
Finance Department
If you thought that finding the perfect model to add to your automotive arsenal was a breeze, just wait until you tap into the financing tools that we have featured right here on our website. We would like to start things off by letting you know that we guarantee that you will be pre-approved, and won't turn you away based on your credit evaluation. At Car Credit Center, we want to help you have a reputable financial score, and we make that possible by putting you at the helm of a vehicle you can take pride in. So, all that's left to do is fill out our online Get Pre-Approved form. Once you receive the green light, you can head on over to our Finance Application to get some paperwork out of the way. Once we receive your submission, we will get started on your loan plans so we can have a couple options available to you when you walk through our doors!
We are the original Car Credit Center 7600 in Chicago, IL! Come find out what has made us popular in the area for so long when you swing by during our accommodating hours.
Sales Hours
773-918-3980
| | |
| --- | --- |
| Monday | 9:00 am - 9:00 pm |
| Tuesday | 9:00 am - 9:00 pm |
| Wednesday | 9:00 am - 9:00 pm |
| Thursday | 9:00 am - 9:00 pm |
| Friday | 9:00 am - 9:00 pm |
| Saturday | 9:00 am - 6:00 pm |
| Sunday | Closed |
Testimonials
GOOGLE
6-27-2020
GOOGLE
6-26-2020
GOOGLE
6-25-2020
GOOGLE
6-23-2020
GOOGLE
6-23-2020
GOOGLE
6-22-2020
GOOGLE
6-20-2020
GOOGLE
6-20-2020
GOOGLE
6-19-2020
GOOGLE
6-16-2020
GOOGLE
6-15-2020
GOOGLE
6-13-2020
GOOGLE
6-6-2020
GOOGLE
6-6-2020
GOOGLE
6-5-2020
GOOGLE
6-5-2020
GOOGLE
6-5-2020
GOOGLE
6-4-2020
GOOGLE
6-2-2020
GOOGLE
5-29-2020
GOOGLE
5-29-2020
GOOGLE
5-28-2020
GOOGLE
5-26-2020
GOOGLE
5-22-2020
GOOGLE
5-20-2020
GOOGLE
5-19-2020
GOOGLE
5-19-2020
GOOGLE
5-18-2020
GOOGLE
5-16-2020
GOOGLE
5-16-2020
GOOGLE
5-16-2020
GOOGLE
5-16-2020
GOOGLE
5-14-2020
GOOGLE
5-9-2020
GOOGLE
5-8-2020
GOOGLE
5-8-2020
Read More