Used Car Dealer in Melrose Park, IL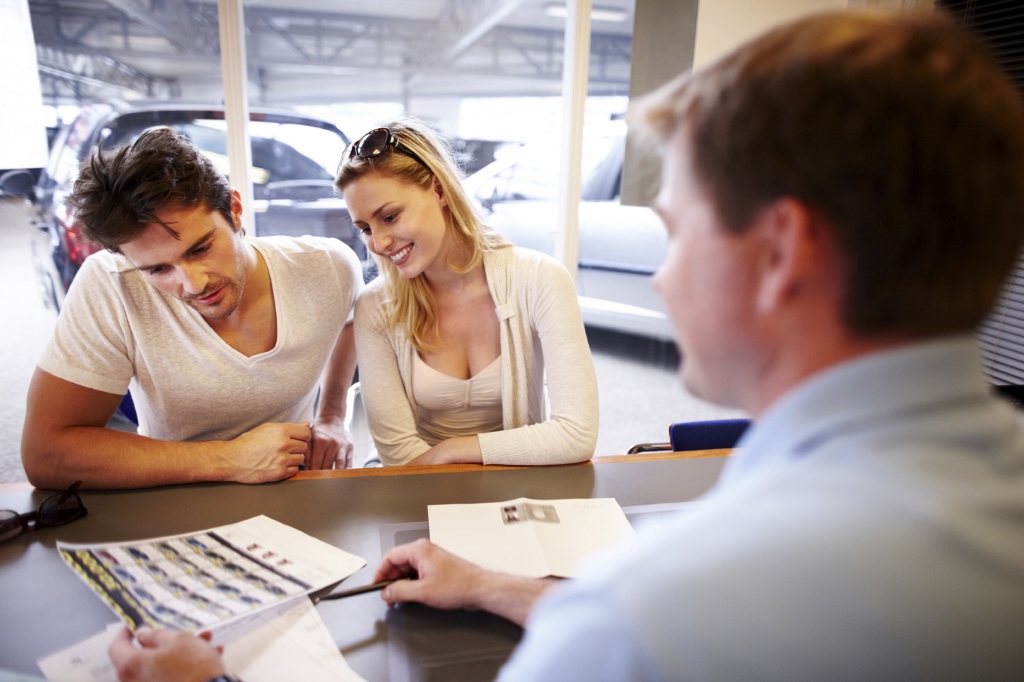 Finding a quality pre-owned vehicle can be a challenge, especially when you're struggling to choose a trustworthy used car dealer. Therefore, if you're looking to visit a place that puts customers first, make your way over to Car Credit Center! In addition to our generous assortment of semi-new vehicles, we also have two convenient locations in Chicago and Melrose Park, so you can easily drop by whichever is closest. We're looking forward to meeting you!
Can I Trust a Used Vehicle?
Before we go any further, we'd like to put your mind at ease about choosing a model with a previous ownership history. Each and every car, truck, SUV, and minivan on our sales lot must undergo a thorough inspection by our dedicated service team to ensure that the mechanics, safety features, interior, and exterior are all up to our standards. That way, we can catch any potential issues before our customers can even take it for a spin. Furthermore, we often stock one-owner vehicles, which typically exhibit less wear, have less accumulated mileage, and are more recent iterations.
View Your Options
If you simply can't wait another moment to start researching the vehicles at your disposal, click on the Inventory menu near the top of the page to view our current stock of semi-new models. First, you can choose to sort by a certain make, like Chevrolet, Ford, Dodge, and Nissan, or simply select "Search All" if you're still weighing your options. Either way, you'll be taken to our Search Inventory page, where you can further narrow things down if you have a certain model in mind, like the Chevy Equinox or Dodge Journey. We even make it possible to sort by the color, fuel economy, or drivetrain for your utmost convenience.
Get Behind the Wheel Today!
Car Credit Center is open six days a week, Monday through Saturday, so it's easy to swing by whenever you have a free afternoon or a day off from work. During your time with us, we'll do everything in our power to make your experience as pleasurable as possible. After joining you for a few test drives and helping you choose the winner, our Finance Department will guide you through the loan-approval process by asking questions about your current situation. In order to help as many clients as possible, we offer in-house financing, so you're less likely be turned down for the auto loan you need.
Are you seeking a used car dealer in Melrose Park, IL? If so, you'll be thrilled to hear that Car Credit Center has a brand-new location at 2250 Mannheim Road! Just pay us a visit and we'll get right to work in finding a vehicle and payment plan that are ideal for you. Contact us today with any questions!
Sales Hours
773-918-3980
| | |
| --- | --- |
| Monday | 9:00 am - 9:00 pm |
| Tuesday | 9:00 am - 9:00 pm |
| Wednesday | 9:00 am - 9:00 pm |
| Thursday | 9:00 am - 9:00 pm |
| Friday | 9:00 am - 9:00 pm |
| Saturday | 9:00 am - 6:00 pm |
| Sunday | Closed |
Testimonials
GOOGLE
6-29-2020
GOOGLE
6-27-2020
GOOGLE
6-26-2020
GOOGLE
6-25-2020
GOOGLE
6-23-2020
GOOGLE
6-23-2020
GOOGLE
6-22-2020
GOOGLE
6-20-2020
GOOGLE
6-20-2020
GOOGLE
6-19-2020
GOOGLE
6-16-2020
GOOGLE
6-15-2020
GOOGLE
6-13-2020
GOOGLE
6-6-2020
GOOGLE
6-6-2020
GOOGLE
6-5-2020
GOOGLE
6-5-2020
GOOGLE
6-5-2020
GOOGLE
6-4-2020
GOOGLE
6-2-2020
GOOGLE
5-29-2020
GOOGLE
5-29-2020
GOOGLE
5-28-2020
GOOGLE
5-26-2020
GOOGLE
5-22-2020
GOOGLE
5-20-2020
GOOGLE
5-19-2020
GOOGLE
5-19-2020
GOOGLE
5-18-2020
GOOGLE
5-16-2020
GOOGLE
5-16-2020
GOOGLE
5-16-2020
GOOGLE
5-16-2020
GOOGLE
5-14-2020
GOOGLE
5-9-2020
GOOGLE
5-8-2020
GOOGLE
5-8-2020
Read More