Used Vehicle Financing in Melrose Park, IL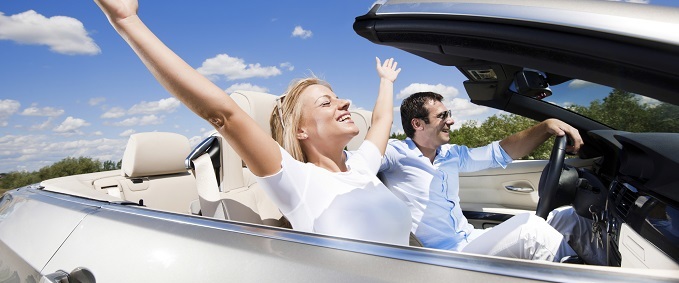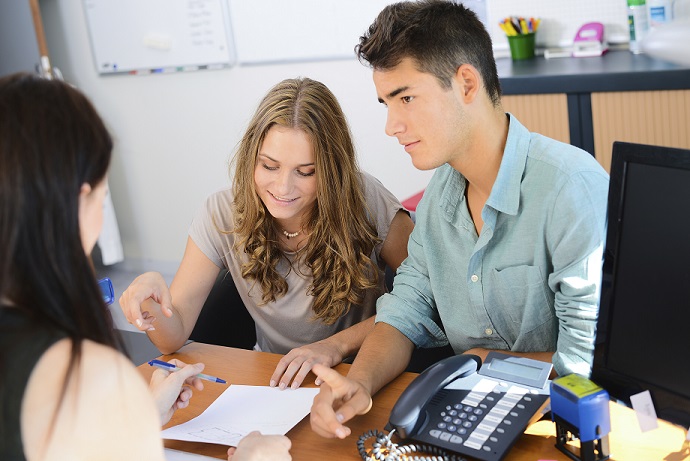 We at Car Credit Center believe searching for a used vehicle should be an exciting process. Unfortunately, most dealers provide restricted loan approval and a less-than-ideal selection of autos, which can leave you feeling discouraged. That is why we are here to raise the bar when you visit our Sales Department to tap into some quality pre-owned driving options before receiving your loan approval with the experts in our Finance Department. If you need a ride to our location, contact us and we will come pick you up!
Finance Department
Typically, when you apply for an auto loan, dealerships must go through a third party to receive the cash value for your vehicle. This can sometimes result in not receiving your approval due to past missed payments. At Car Credit Center, we bypass the hassle because we own the finance company! This means that you will be able to acquire your loan no matter what your credit history looks like. So, if you have recently been sent packing by a bank or lender, tap into our Get Pre-Approved form to watch your dreams come to fruition. This way, you can take the reins of a driving option you are confident in while slowly rebuilding your credit evaluation back to an optimal level.
Driving Options
Before we get started on the logistics of the financing process, you have to find a vehicle that integrates into your budgetary restrictions. To make this happen, you can either come to our location or get the search process started during your free time on our website. To begin, head over to the Inventory dropdown and select the manufacturer that you are interested in. If you would prefer getting behind the wheel of a ride that hasn't been passed around by multiple adventurers, then you can't go wrong with our lightly used One-Owner models. Once you click on your preferred link, you will be able to filter your options with the Narrow Your Search tool and schedule a test drive after giving us a call. If you can't find the Nissan, Jeep, or Kia auto you have been looking for, check back later because we are always expanding our stock.
Tools
To set yourself up for success, it is a good idea to have a budget of what you can and can't afford. We make this possible when you plug some numbers into our online Payment Calculator. This useful feature will let you know what your prospective monthly contributions and interest rate are, so you don't end up breaking the bank. Then, if you think you have found the model that will breathe life into your daily trips, fill out the Finance Application to give us ample time to come up with a few loan options. In the future, when you are ready to make a payment, click on the link at the top of your screen! As you can see, our website is your one-stop shop.
Are you ready to get started on our used vehicle financing in Melrose Park, IL? If so, head on down to Car Credit Center today at 2250 Mannheim Road in Melrose Park, IL, during our open hours.
Testimonials
GOOGLE
6-29-2020
GOOGLE
6-27-2020
GOOGLE
6-26-2020
GOOGLE
6-25-2020
GOOGLE
6-23-2020
GOOGLE
6-23-2020
GOOGLE
6-22-2020
GOOGLE
6-20-2020
GOOGLE
6-20-2020
GOOGLE
6-19-2020
GOOGLE
6-16-2020
GOOGLE
6-15-2020
GOOGLE
6-13-2020
GOOGLE
6-6-2020
GOOGLE
6-6-2020
GOOGLE
6-5-2020
GOOGLE
6-5-2020
GOOGLE
6-5-2020
GOOGLE
6-4-2020
GOOGLE
6-2-2020
GOOGLE
5-29-2020
GOOGLE
5-29-2020
GOOGLE
5-28-2020
GOOGLE
5-26-2020
GOOGLE
5-22-2020
GOOGLE
5-20-2020
GOOGLE
5-19-2020
GOOGLE
5-19-2020
GOOGLE
5-18-2020
GOOGLE
5-16-2020
GOOGLE
5-16-2020
GOOGLE
5-16-2020
GOOGLE
5-16-2020
GOOGLE
5-14-2020
GOOGLE
5-9-2020
GOOGLE
5-8-2020
GOOGLE
5-8-2020
Read More