Bad Credit Auto Loans in Melrose Park, IL

Sales Hours
773-918-3980
| | |
| --- | --- |
| Monday | 9:00 am - 9:00 pm |
| Tuesday | 9:00 am - 9:00 pm |
| Wednesday | 9:00 am - 9:00 pm |
| Thursday | 9:00 am - 9:00 pm |
| Friday | 9:00 am - 9:00 pm |
| Saturday | 9:00 am - 6:00 pm |
| Sunday | Closed |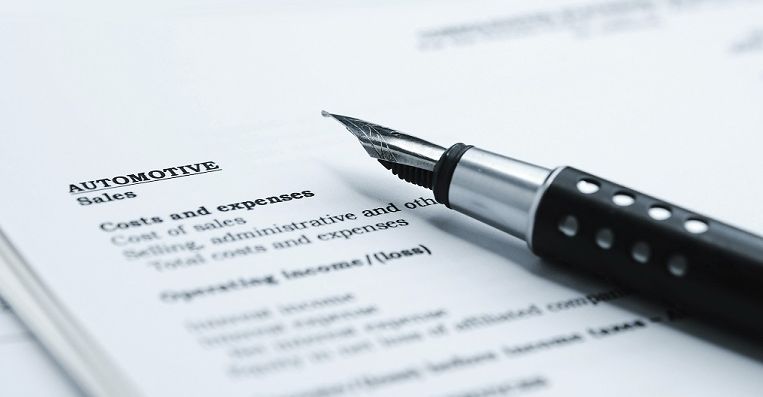 No matter the reason for your less-than-stellar credit score, we at Car Credit Center are here to tell you that we're ready to help. Instead of placing your fate in the hands of a third-party bank or lender, we do our financing right here at the dealership, so you have a much stronger chance of being approved. To learn more, get in touch with our Finance Department during our convenient business hours.
What Is a Bad Credit Auto Loan?
Put simply, a bad credit car loan is simply a form of financing designed for individuals who might not be able to secure a traditional financing agreement. Whether you've had to contend with medical bills, the death of a spouse, or simply let your credit card reach its limit, we're prepared to work with you to find a solution. Our finance team is experienced with assisting customers from all walks of life, so you can trust that we'll be sensitive to your needs and lay out terms that fit with your lifestyle and budget. And, since we're the lender, you'll make your payments directly to us.
Budgeting & Planning
If you think that our bad credit financing is ideal for your situation, make it a priority to schedule a one-on-one consultation with our friendly and knowledgeable staff. In the meantime, consider taking advantage of our handy financing tools to prepare for your visit. For instance, if you're not quite sure what you can afford to spend each month, utilize the Payment Calculator. By plugging in a few different inputs, you can unlock a suitable rate as well as your overall purchasing power. That way, when you start to browse through the options at your disposal, you'll know which vehicles are within your price range.
Meet With Our Finance Department
We understand that some clients have had unpleasant past experiences with purchasing a car, so our primary goal is to make the entire transaction as smooth and stress-free as possible. During your time with us, we'll listen to your needs, ask questions about your current situation and future goals, and ultimately craft a plan that integrates into your lifestyle. Before we have you sign on the dotted line, we'll make sure that you have no remaining questions. We've been serving our community for 70 years and don't plan on stopping, so you can trust that we'll be here to support you even after you drive away in your dream set of wheels.
Car Credit Center is the place to go for bad credit auto loans in Melrose Park, IL! To reserve an appointment with our finance team, give us a call at 773-466-8292. It won't be long before we're placing the keys in your hand.
Testimonials
GOOGLE
6-27-2020
GOOGLE
6-26-2020
GOOGLE
6-25-2020
GOOGLE
6-23-2020
GOOGLE
6-23-2020
GOOGLE
6-22-2020
GOOGLE
6-20-2020
GOOGLE
6-20-2020
GOOGLE
6-19-2020
GOOGLE
6-16-2020
GOOGLE
6-15-2020
GOOGLE
6-13-2020
GOOGLE
6-6-2020
GOOGLE
6-6-2020
GOOGLE
6-5-2020
GOOGLE
6-5-2020
GOOGLE
6-5-2020
GOOGLE
6-4-2020
GOOGLE
6-2-2020
GOOGLE
5-29-2020
GOOGLE
5-29-2020
GOOGLE
5-28-2020
GOOGLE
5-26-2020
GOOGLE
5-22-2020
GOOGLE
5-20-2020
GOOGLE
5-19-2020
GOOGLE
5-19-2020
GOOGLE
5-18-2020
GOOGLE
5-16-2020
GOOGLE
5-16-2020
GOOGLE
5-16-2020
GOOGLE
5-16-2020
GOOGLE
5-14-2020
GOOGLE
5-9-2020
GOOGLE
5-8-2020
GOOGLE
5-8-2020
Read More