Car Credit Center Guarantees near Berwyn, IL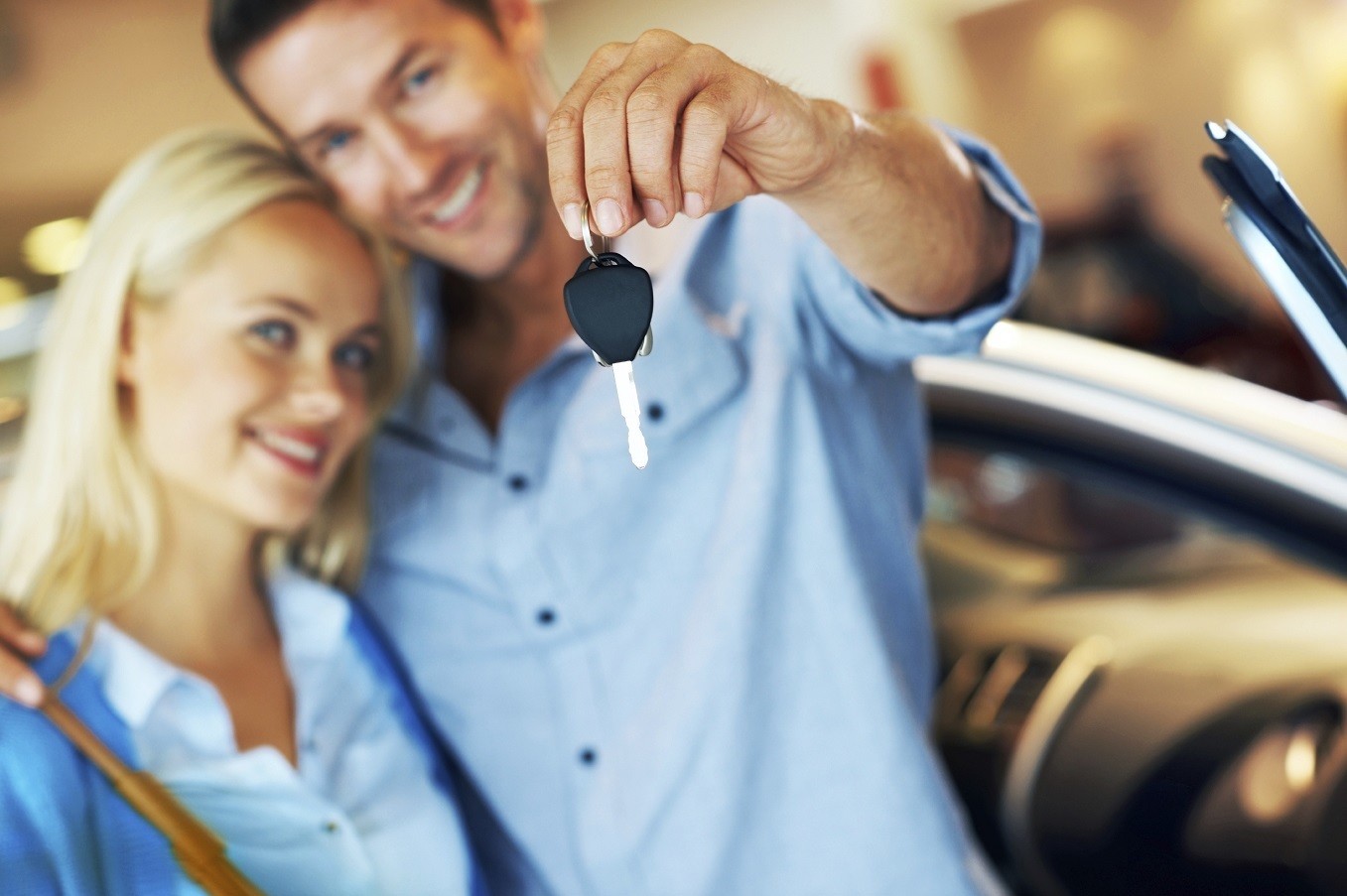 At Car Credit Center, we do everything we can to provide our clients with a seamless shopping experience. In fact, when you choose our dealership over the rest of the competition, you'll benefit from a few of our guarantees. To learn more, contact us at 773-918-3980 or read below.
We'll Pick You Up!
If you're in need of a vehicle but don't have a reliable way to visit our dealership to check out our many available models, just let us know! We understand that it's not always easy to take public transportation or coordinate with a friend for a lift, which is why we're willing to come pick you up at home or your office. Plus, since we're open from Monday through Friday during extended hours and Saturday from 9:00 am to 6:00 pm, we know you'll easily be able to schedule a time to visit that fits with your busy schedule. And with our in-house Finance Department, we can iron out all the details and have you driving home in a new-to-you set of wheels by the end of the day!
We'll Drive You Home!
Although you're quite likely to find an option on our lot that checks off all your boxes, we'll drive you back to wherever you need to be if things don't work out. That means there's no commitment to purchase your next vehicle with us. On top of that, you can enjoy a no-pressure sales environment as you consider all the rides at our dealership. That being said, you can save yourself the hassle of visiting us by taking advantage of our online catalogue of cars. To get started, just click on the Inventory tab above and select an option from the drop-down menu that fits what you're looking for. Then use the filters on the left to narrow the results list.
Get Pre-Approved for a Loan with Us!
We saved the best guarantee for last. When you stop into Car Credit Center, you can have peace of mind since we will provide you with a competitive loan regardless of your financial situation. The reason why we're able to do this when our competitors can't is because we own the finance company! So, if your bank account has seen better days or you're currently going through some life changes, you can count on us to secure you an agreement that doesn't set you back. What's not to like?
To get the full scoop on Car Credit Center guarantees near Berwyn, IL, just reach out to us whenever you can. Our friendly team can't wait to get to work on your behalf!
Testimonials
GOOGLE
6-29-2020
GOOGLE
6-27-2020
GOOGLE
6-26-2020
GOOGLE
6-25-2020
GOOGLE
6-23-2020
GOOGLE
6-23-2020
GOOGLE
6-22-2020
GOOGLE
6-20-2020
GOOGLE
6-20-2020
GOOGLE
6-19-2020
GOOGLE
6-16-2020
GOOGLE
6-15-2020
GOOGLE
6-13-2020
GOOGLE
6-6-2020
GOOGLE
6-6-2020
GOOGLE
6-5-2020
GOOGLE
6-5-2020
GOOGLE
6-5-2020
GOOGLE
6-4-2020
GOOGLE
6-2-2020
GOOGLE
5-29-2020
GOOGLE
5-29-2020
GOOGLE
5-28-2020
GOOGLE
5-26-2020
GOOGLE
5-22-2020
GOOGLE
5-20-2020
GOOGLE
5-19-2020
GOOGLE
5-19-2020
GOOGLE
5-18-2020
GOOGLE
5-16-2020
GOOGLE
5-16-2020
GOOGLE
5-16-2020
GOOGLE
5-16-2020
GOOGLE
5-14-2020
GOOGLE
5-9-2020
GOOGLE
5-8-2020
GOOGLE
5-8-2020
Read More
Sales Hours
773-918-3980
| | |
| --- | --- |
| Monday | 9:00 am - 9:00 pm |
| Tuesday | 9:00 am - 9:00 pm |
| Wednesday | 9:00 am - 9:00 pm |
| Thursday | 9:00 am - 9:00 pm |
| Friday | 9:00 am - 9:00 pm |
| Saturday | 9:00 am - 6:00 pm |
| Sunday | Closed |