Easy Auto Loan Pre-Approval in Chicago, IL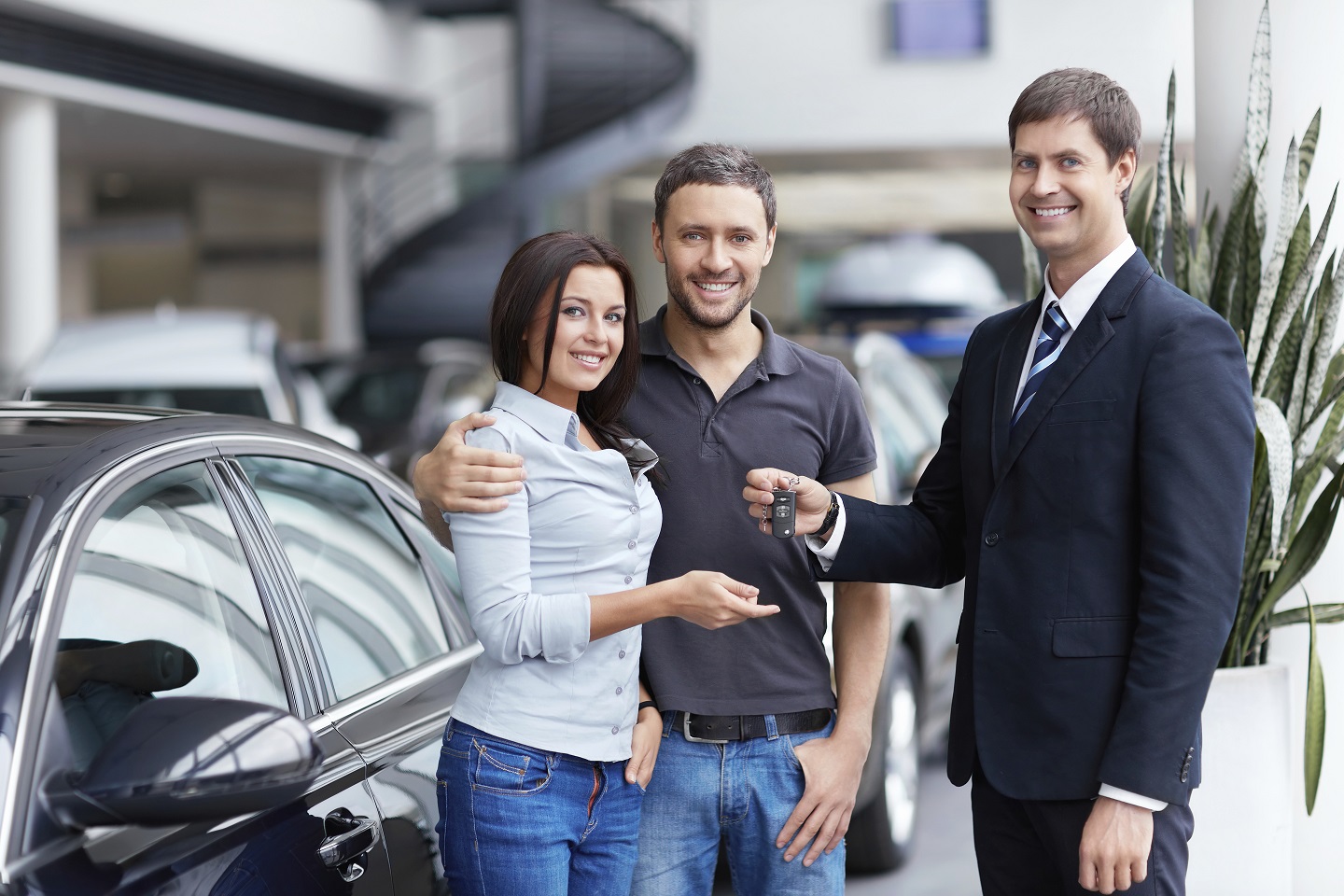 Finding the right vehicle to propel you forward during your commutes is only half of the battle of the buying process. After that, you must receive your pre-approval to take the reins of a financing plan that you can be comfortable with. To get the process jumpstarted, swing by Car Credit Center at 7600 South Western Avenue in Chicago, IL, to speak with the experts in our Finance Department.
What if I Have Bad Credit?
Financing a vehicle can present several different hurdles to climb over. If you have a less-than-ideal credit score, this can greatly affect your ability to receive a loan from banks or lenders. That idea changes today when you turn to one of our representatives in our Finance Department to help guide you along the way. We won't send you away based on your evaluation, in fact, we are here to achieve the complete opposite! We understand that life can sometimes throw you a curveball, and whether you have recently gone through a divorce or have filed for bankruptcy, we are here to help dig you out of that hole by approving you for a loan. This will allow you to kill two birds with one stone, as you can be in the driver's seat of a vehicle that you are confident in while raising your credit score through your monthly contributions.
Get Pre-Approved
Now that you are confident you can take home a ride with us at Car Credit Center, you can begin the approval process to get some of the steps out of the way ahead of time. We are poised to help, and we make that apparent by including a tool right here on our website that lets you receive the green light from the comfort of your own home. When you select the Get Pre-Approved form, you will be redirected to a screen with three easy steps that shouldn't take any longer than a minute. All that we ask from you are some details about yourself and your current financial standing, and we will get back to you with our thumbs up in no time at all! After that, all that is left to do is swing by to take your potential vehicle out for a test spin.
Inventory
If you haven't decided what model piques your interest, you can get the shopping process started today too! Just head to the top of your screen and double-click the Inventory link to see everything that we have on our lot today. Keep in mind that our automotive selection is constantly being updated, so if you don't see the right vehicle at first, just check back in a couple of days later! We carry popular options like Ford, Nissan, Chevrolet, Hyundai, and more, so you have a selection from the cream of the crop. If you prefer a more opulent set of wheels, we suggest trying out our Lexus or Cadillac models!
We have easy auto loan pre-approval in Chicago, IL, here at Car Credit Center. Once you use all of our online features, you can stop by during our flexible business hours.
Sales Hours
773-918-3980
| | |
| --- | --- |
| Monday | 9:00 am - 9:00 pm |
| Tuesday | 9:00 am - 9:00 pm |
| Wednesday | 9:00 am - 9:00 pm |
| Thursday | 9:00 am - 9:00 pm |
| Friday | 9:00 am - 9:00 pm |
| Saturday | 9:00 am - 6:00 pm |
| Sunday | Closed |
Testimonials
GOOGLE
6-27-2020
GOOGLE
6-26-2020
GOOGLE
6-25-2020
GOOGLE
6-23-2020
GOOGLE
6-23-2020
GOOGLE
6-22-2020
GOOGLE
6-20-2020
GOOGLE
6-20-2020
GOOGLE
6-19-2020
GOOGLE
6-16-2020
GOOGLE
6-15-2020
GOOGLE
6-13-2020
GOOGLE
6-6-2020
GOOGLE
6-6-2020
GOOGLE
6-5-2020
GOOGLE
6-5-2020
GOOGLE
6-5-2020
GOOGLE
6-4-2020
GOOGLE
6-2-2020
GOOGLE
5-29-2020
GOOGLE
5-29-2020
GOOGLE
5-28-2020
GOOGLE
5-26-2020
GOOGLE
5-22-2020
GOOGLE
5-20-2020
GOOGLE
5-19-2020
GOOGLE
5-19-2020
GOOGLE
5-18-2020
GOOGLE
5-16-2020
GOOGLE
5-16-2020
GOOGLE
5-16-2020
GOOGLE
5-16-2020
GOOGLE
5-14-2020
GOOGLE
5-9-2020
GOOGLE
5-8-2020
GOOGLE
5-8-2020
Read More